Back office department is an important part of any organization. This is the place where most of the real work is done. Whether some forms are to be filled or bills are to be sent, all such tasks are being taken care of by this department. You can say that all the things necessary to keep a business moving are done here. Outsourcing back office tasks to offshore back office service providers is a good option for organizations as it reduces their workload and allows them to focus on their core business processes.
Back office outsourcing can help you achieve higher efficiency and lower overhead expenses. Here are a few ways in which it helps organizations with their efficiency and expenses.
Allows You To Focus On Core Tasks: By outsourcing your back office tasks to offshore vendors, you remove a huge workload from your head and are able to focus on your core business tasks. While you are focusing on your core processes, the offshore team would be taking care of your back office tasks. These people are experts in their domain and have huge experience. Thus, all your business processes would be performing superbly and your overall business efficiency would increase.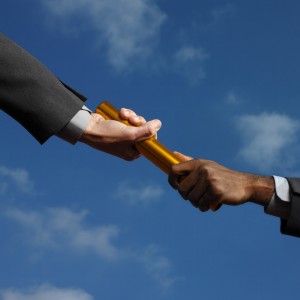 Lower Cost: If you choose a vendor from Indian sub-continent region then you can expect very nominal charges for their services. The labor cost in this region is very low as compared to that in developed countries and it allows them to provide services at very low rates. Further, you won't have to spend money on developing infrastructure and equipping it with required technologies and equipments. The cost of hiring and maintaining a permanent staff is also saved in outsourcing model. All these things help you save a huge part of your business expenses. It has been observed that you can save up-to 70% of the cost by outsourcing back office services to an offshore vendor.
There are many benefits of outsourcing back office support services to offshore vendors; however, organizations should be careful while hiring a partner for their back office services. A right choice at this point can have a big positive impact on your business whereas a wrong choice could greatly hurt your business. Therefore, it is suggested that choose your outsourcing partner wisely.