A lot of businesses these days are dependent on online customers. But sales don't go up just by featuring in the top ranks or by getting a lot of traffic to your site. There is no sale, no profit, until you actually sell! And there is no selling until you have a dedicated salesperson.We at Call Center India (US) believe that just like in a showroom where someone is standing behind the counter always to greet the customers, similarly you need a person to greet every visitor to your site in your online business.How?Through Live Chat!A lot of online businesses actually overlook the need of this tiny chat box on your website which says – 'Hi, welcome to our website, May I help you?'Engaging through chat, you can guide your traffic to your products and direct them to make the purchase. Live Chat Support enhances the user experience and customer engagement.
But not every chat support service provider is up to the mark. Call Center in India gives you a list of 3 things that you must check and ensure before picking your vendor. These 3 things are:
1. Simplicity of chat support software:
The Chat box ought to be simple and easy to use. If the interface of chat box is complex, then it defeats the purpose of having a chat box to help your customers. If a customer needs help to know how he can get help, then it's not a good situation for sure!
Also you must ensure that the chat support software is not blocked by the pop-up blockers.
2.Pro-active communication approach
You must not wait for the customer to ping you. Instead you should be the first person to initiate the conversation with a welcome message. The Customer Support Executive who is chatting on behalf of your business ought to have courteous communication skills.
3. Stay Live 24/7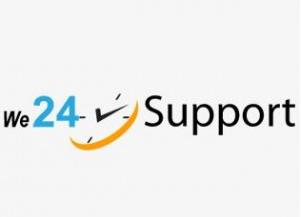 Unlike the showrooms which have shutters down after the market closes, the websites are always up and running. So your chat support should also be 24×7 as you can get visitors even in the midnight.
Keeping these 3 things in mind, choose your Live Chat Support services and bring your business to life.